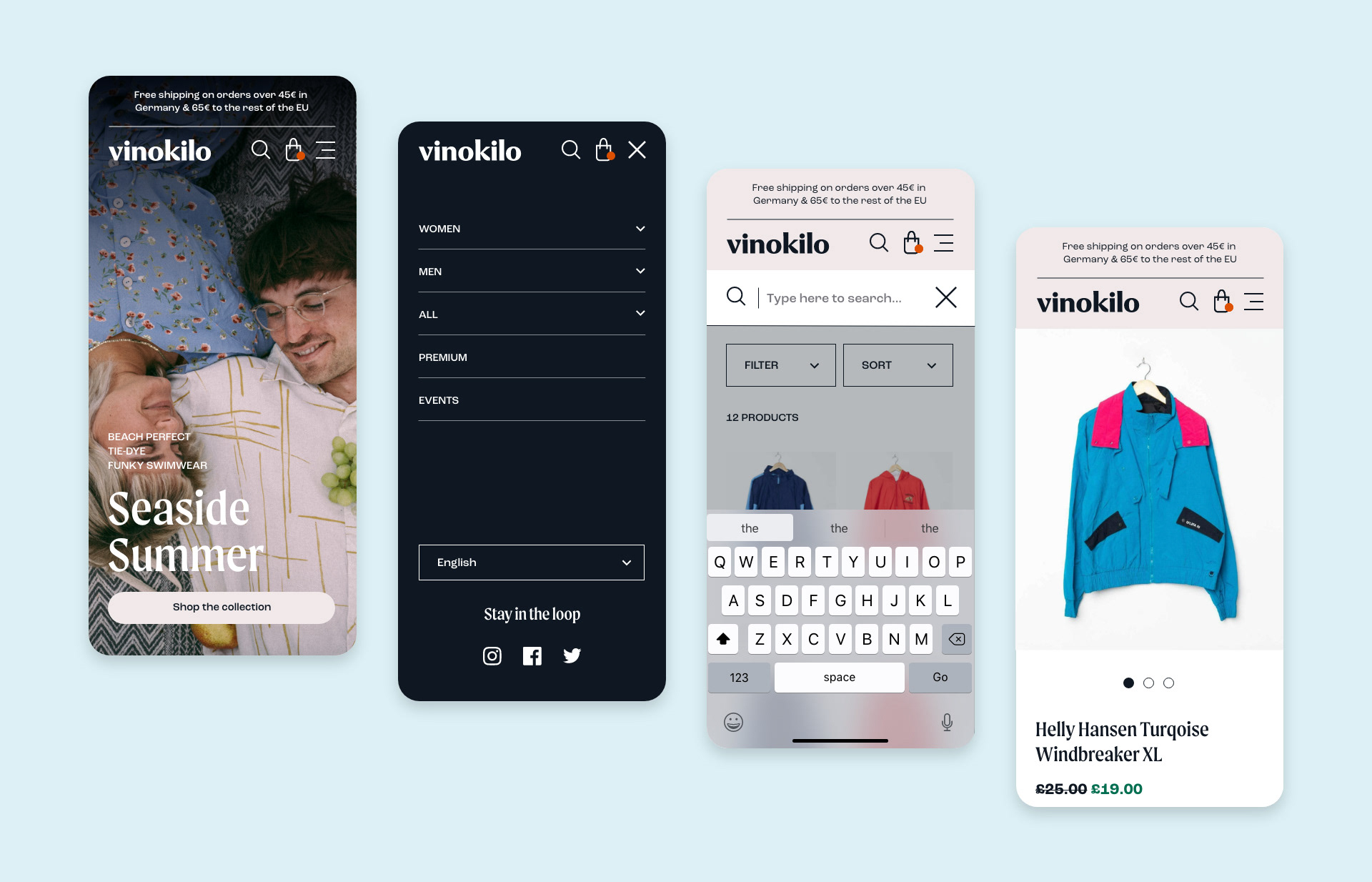 CHALLENGE
Vinokilo approached us for a rebrand and new ecom site to house thousands of their vintage treasures. They needed an all-inclusive brand voice that speaks to their community as well as fighting against climate change.
RESPONSIBILITIES
• Create a responsive site taking into consideration unique items
• Design icons and build on the brand
• Create social media assets including animations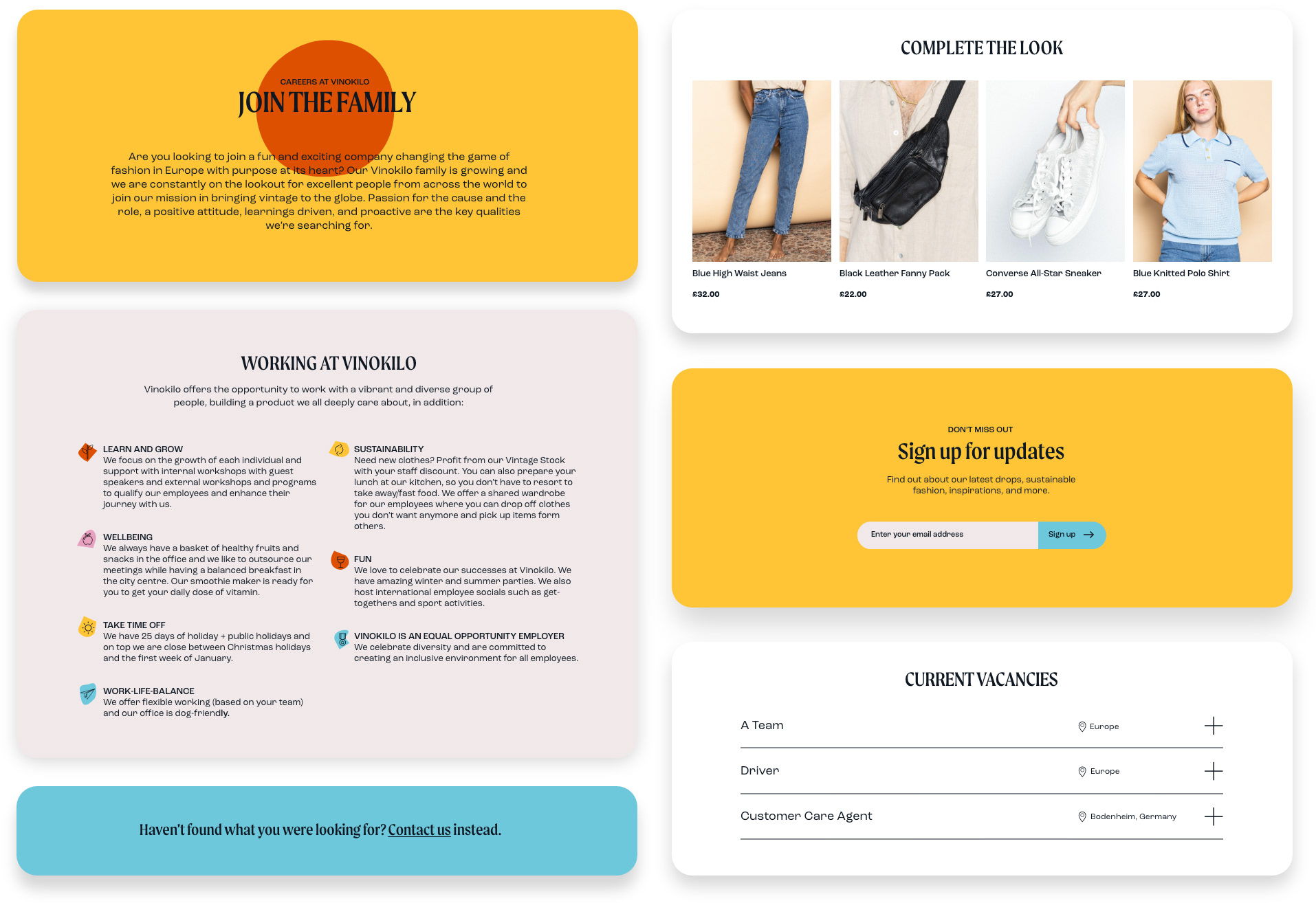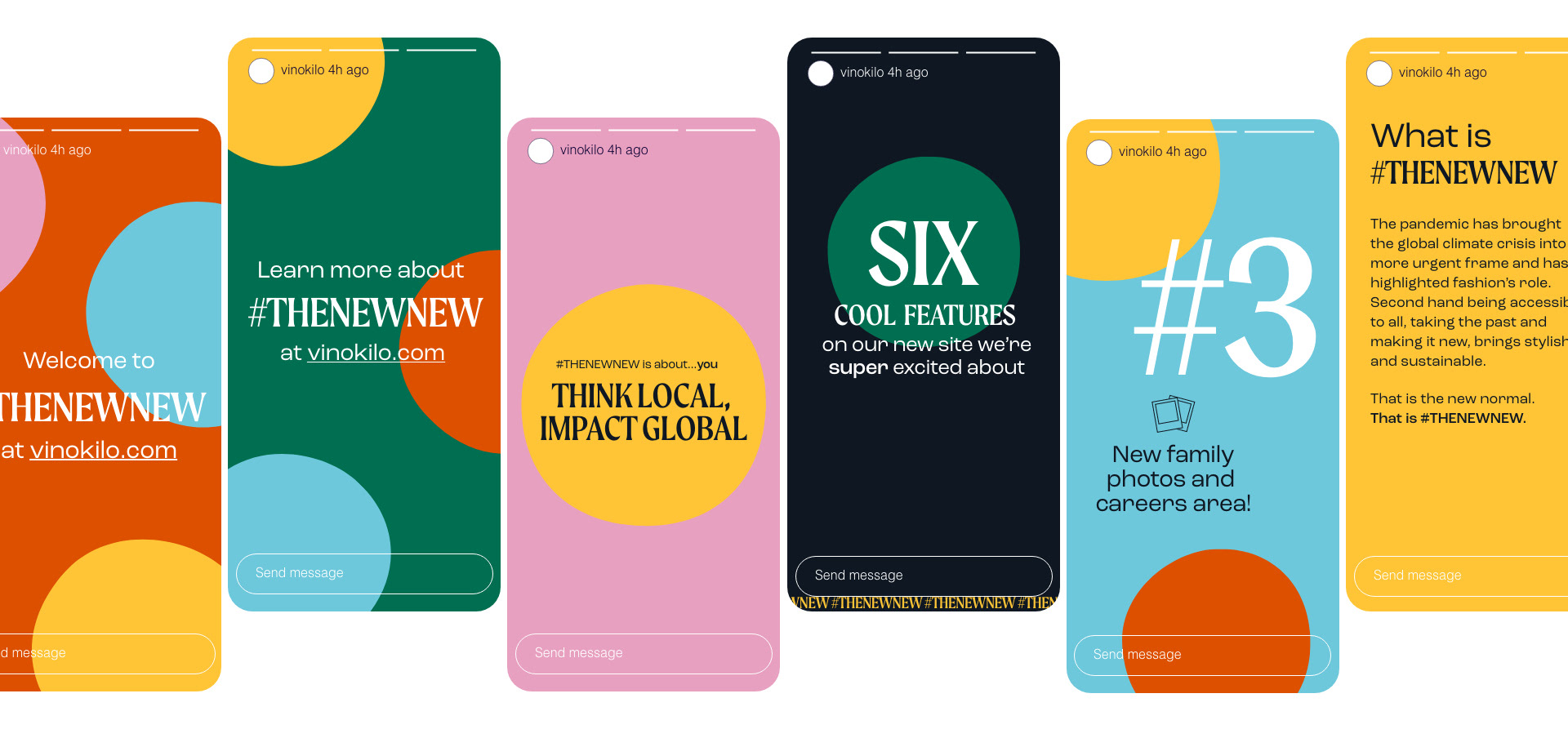 INSTAGRAM ASSETS
To launch the new brand, we created a marketing package shared with Vinokilo's 100,000 followers. Similar assets shared on the feed, on Facebook, Twitter and LinkedIn.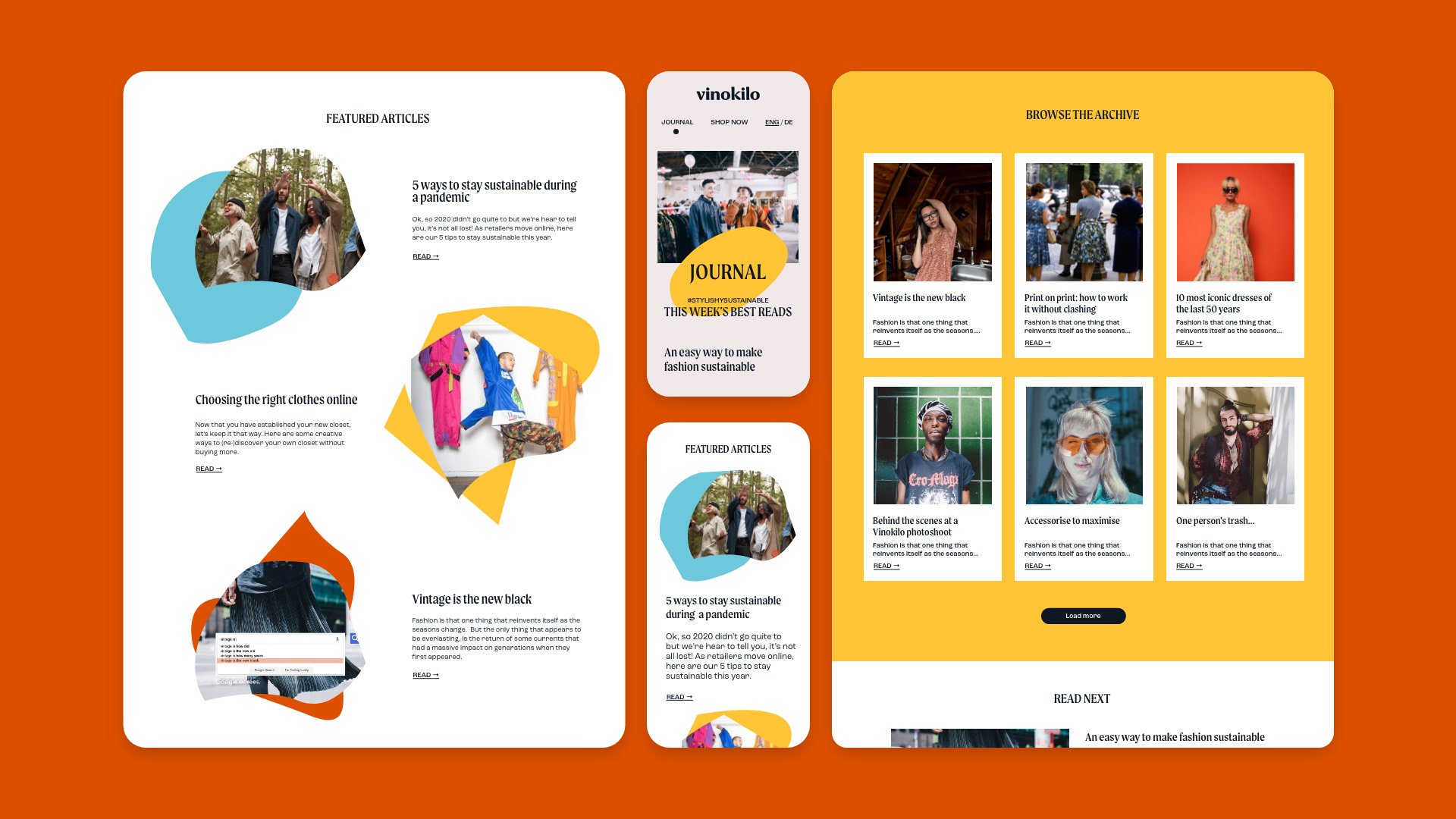 BLOG
To keep Vinokilo connected to their community, the blog is essential. It's a place to contribute, share ideas and empower.