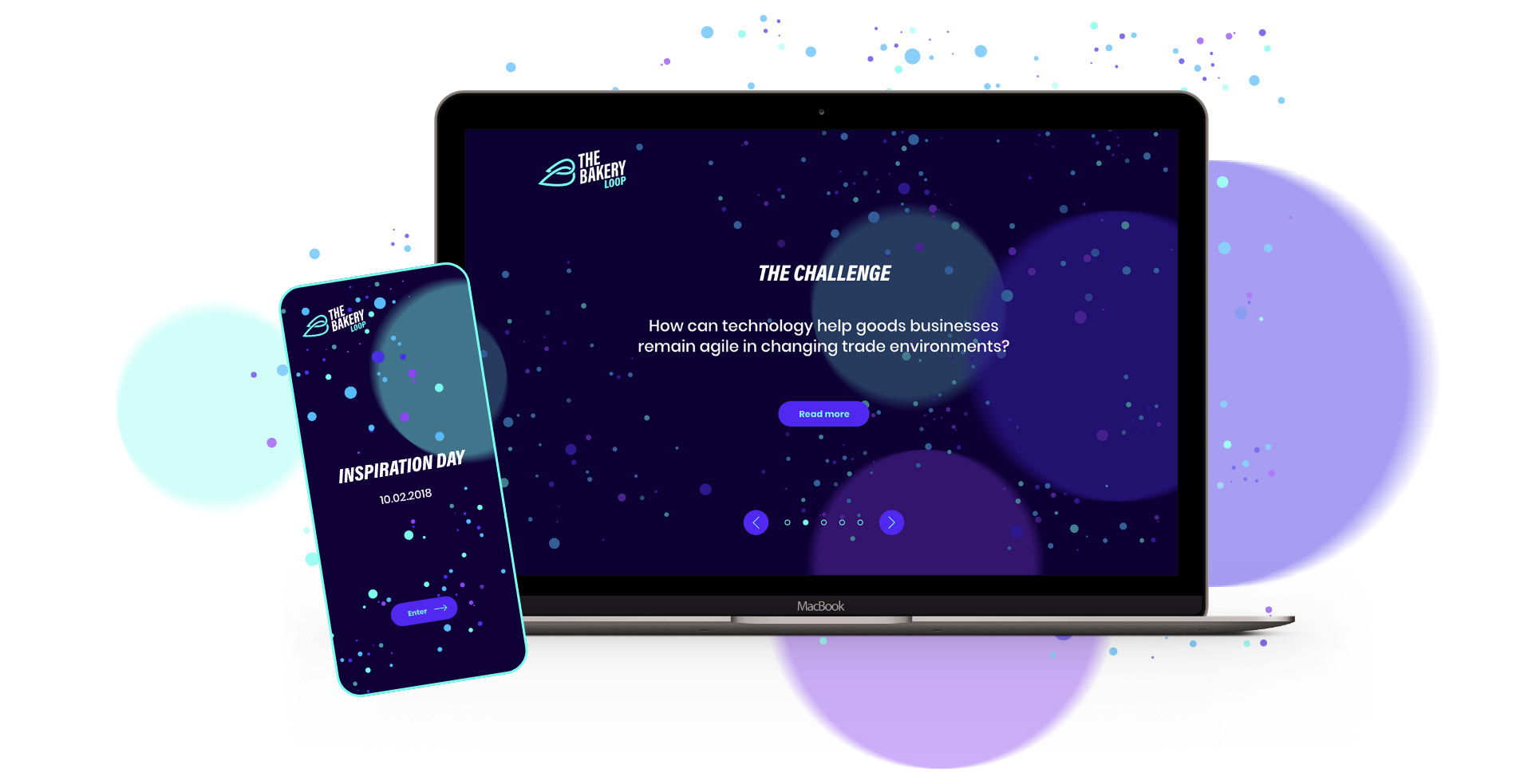 CHALLENGE
To aid their matchmaking and inspiration sessions with corporates, The Bakery required a slick way to gather feedback from startups they presented. It was time to step it up from a paper and pen mark sheet.
SOLUTION
• Propose an early access area with agenda and startup information
• Create a countdown to create a buzz
• Mark sheets unlocked once presentation begins
• Rate startups via sliding scales for speed, with an optional notes area
• User input saved temporarily until ready to submit


Step-by-step user journey shown through wireframes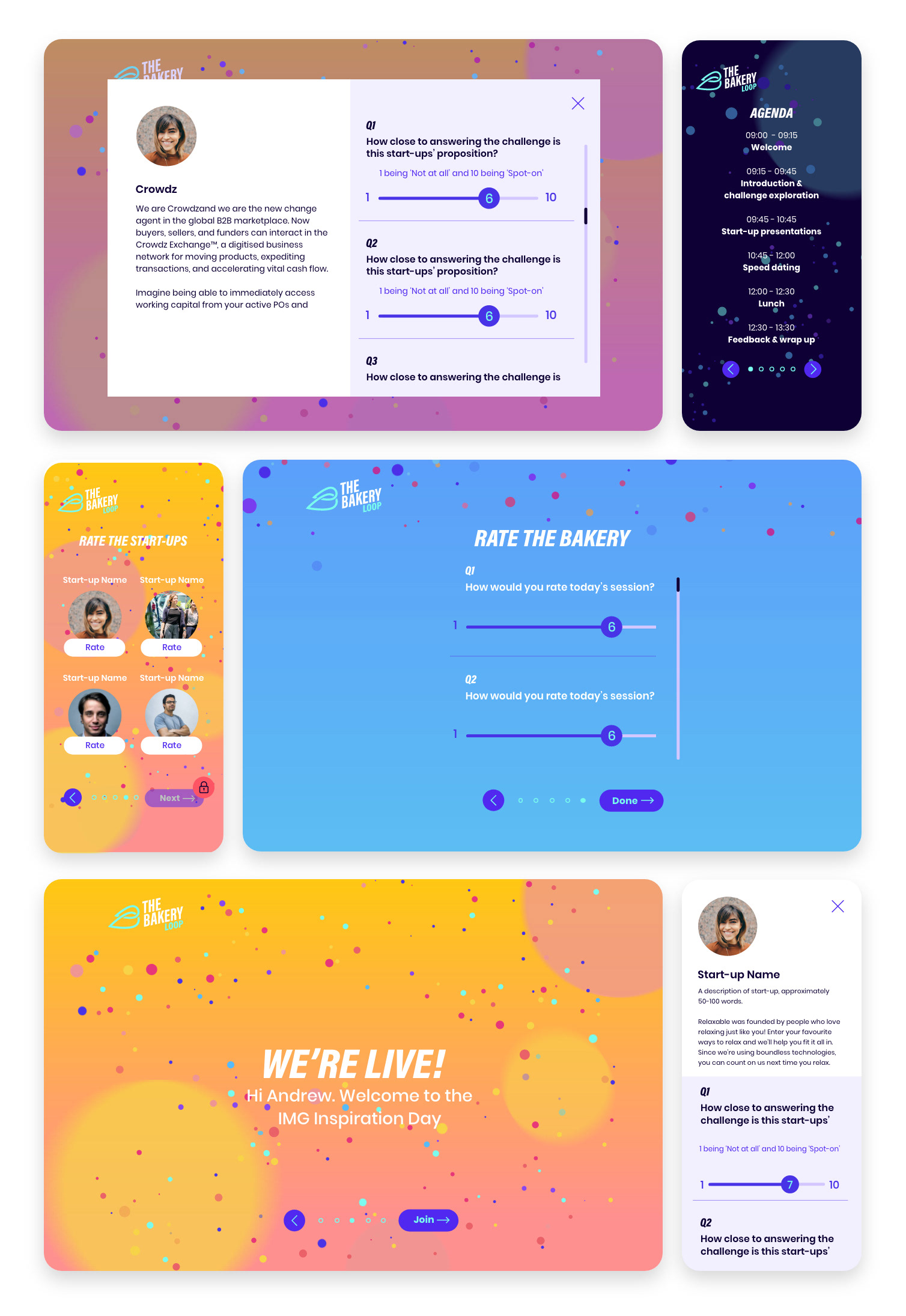 Having worked on the user journey, wireframes and initial designs, the Creative Director reworked the final design and our two wonderful in-house developers brought it to life using React. We worked together to QA it and handed it over to the client to begin using in sessions.