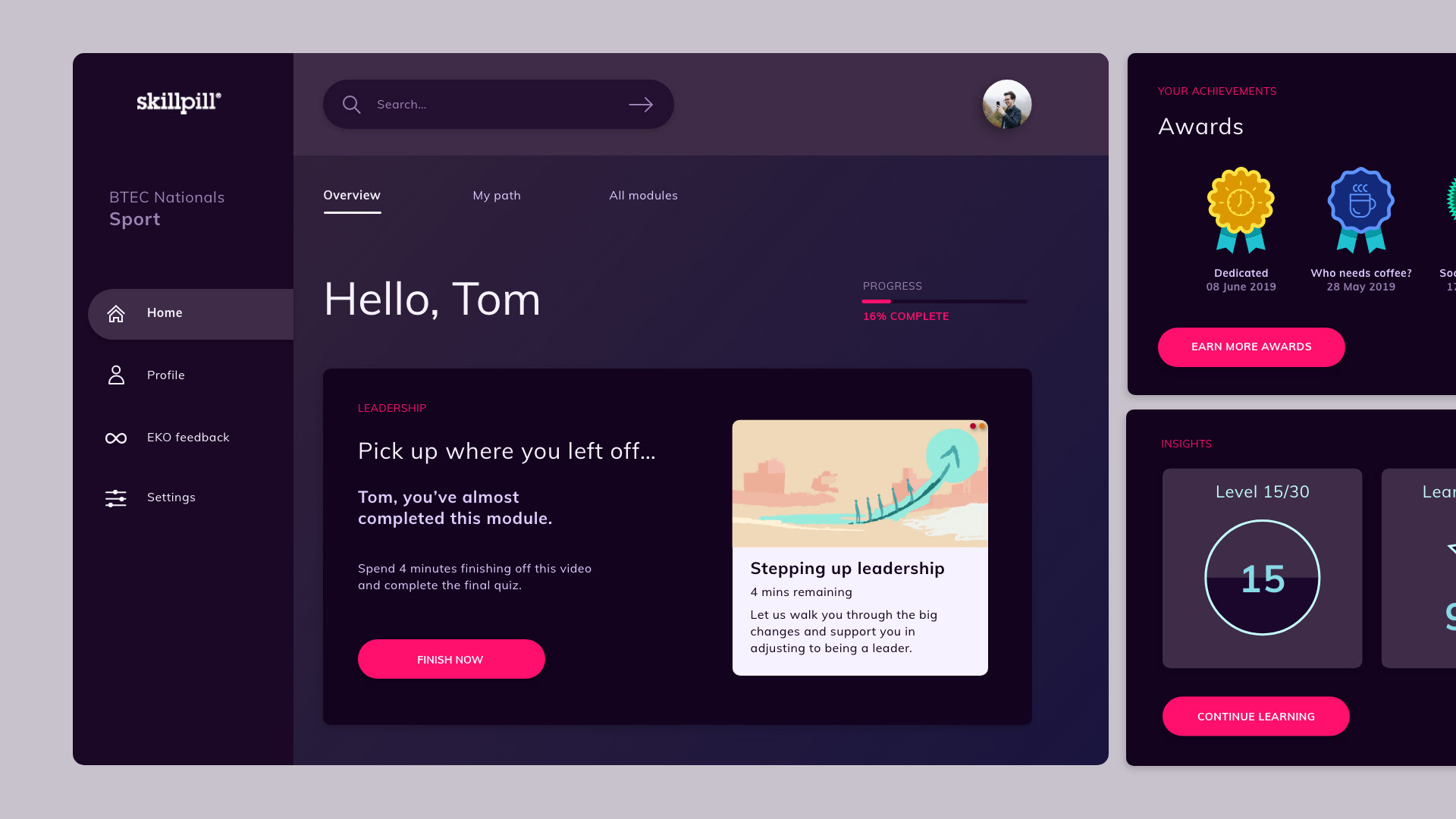 CHALLENGE
APOC is a desktop, micro-learning video based platform. Made in-house, it is for improving soft skills and professional development. Skill Pill's clients are corporates who use APOC to train their workforce, many of who may be coming from school. Our challenge was to redesign this platform to make it cutting edge, usable and appealing for apprentices.
SOLUTION
• Map a new user journey
• Introduce engaging features with an element of gamification
• Redesign the app from the ground up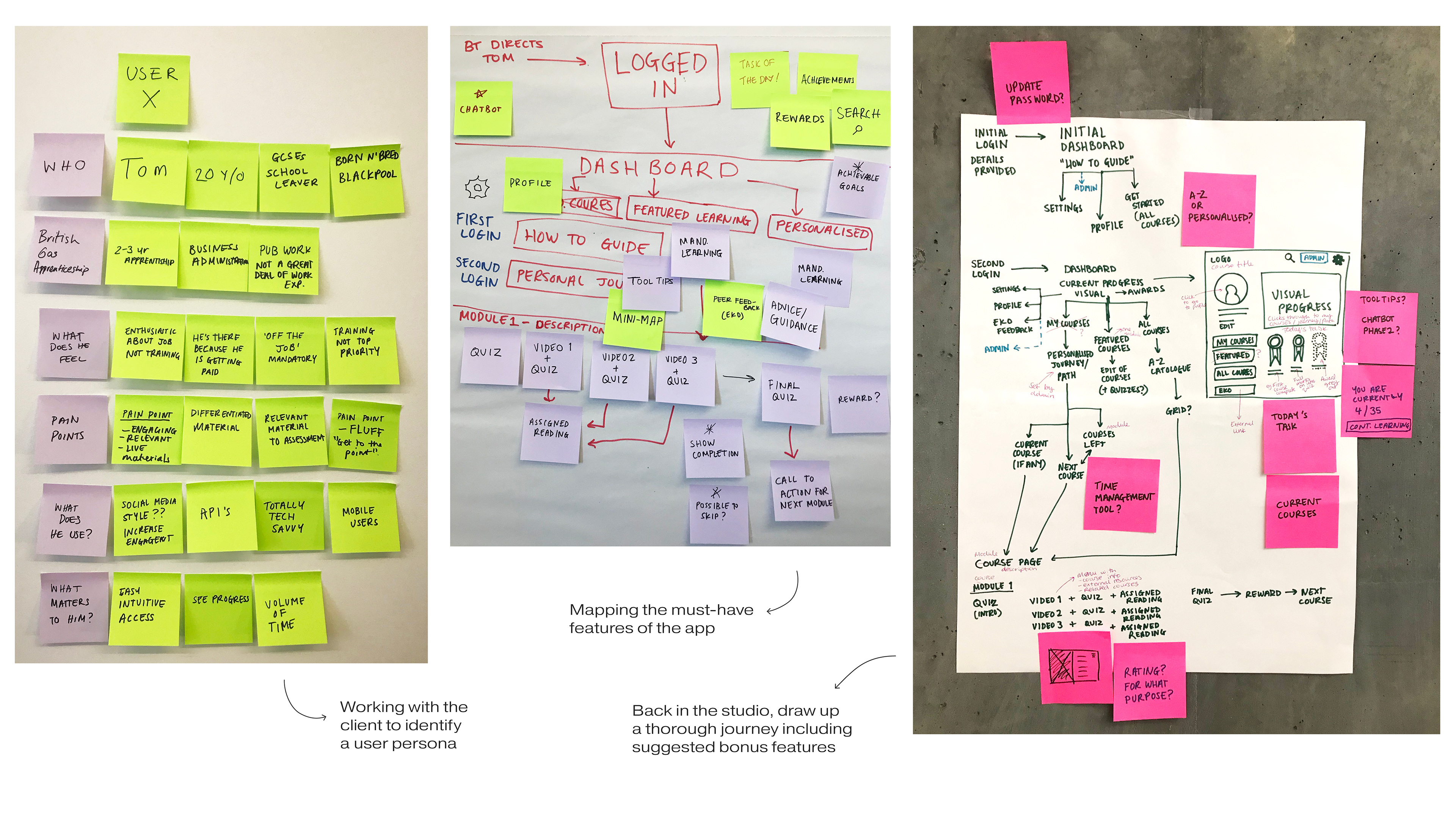 USER RESEARCH
The majority of users will be Gen Z, going to work somewhere like British Gas or Sky. Their APOC training will be self-managed but there will be deadlines.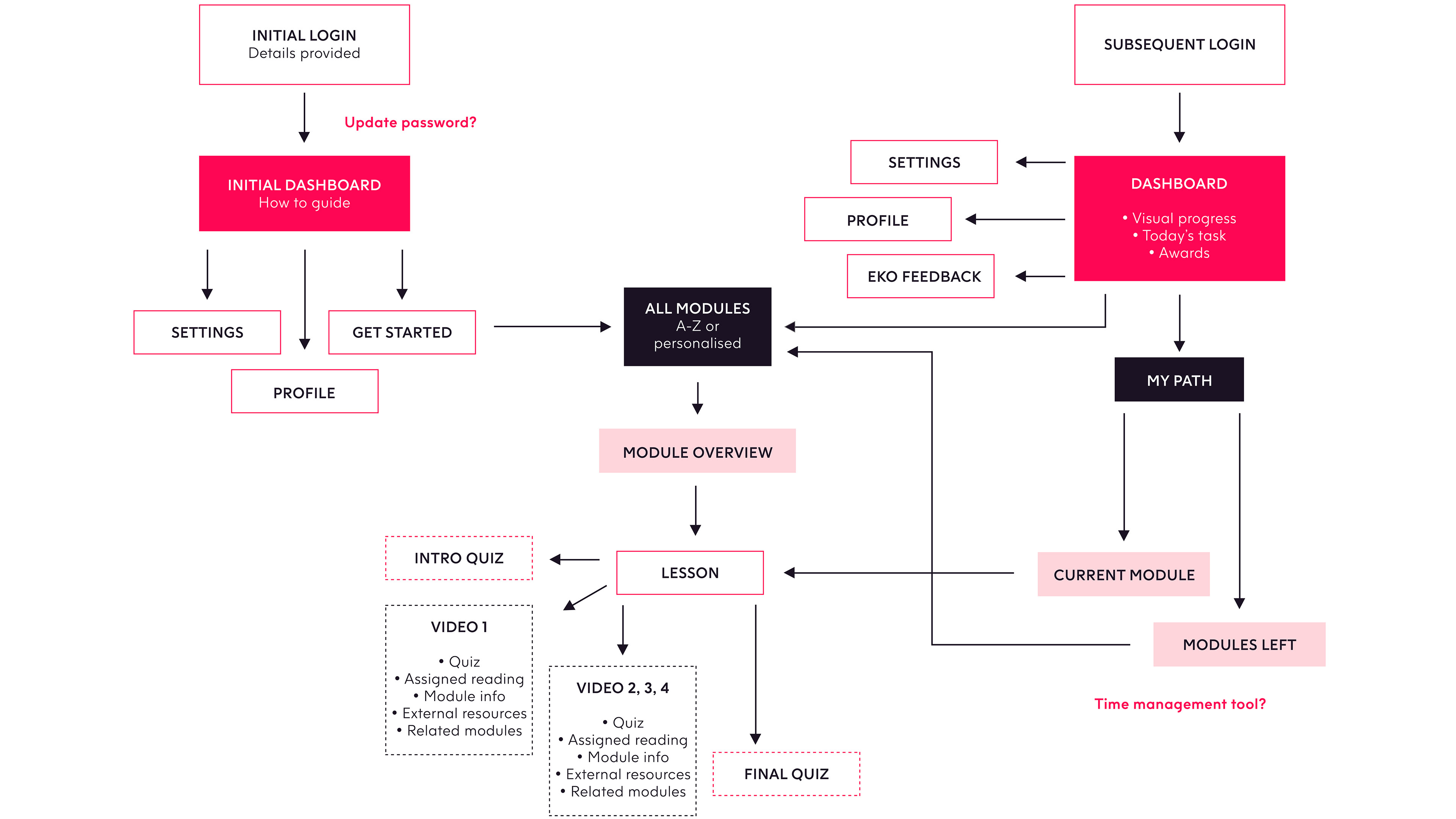 SITEMAP
This diagram defines the user flow and expected content. The dashboard holds the gamification element which includes a visualisation of completed work, daily challenges and awards. 

It was important at this stage to define the language used: 'modules' are overall subject areas eg. Communication. 'Lessons' are each video within a module eg. '
Dealing with Tension
' is a lesson within the Communication module. This was most clear as it replicated language used in classroom environment.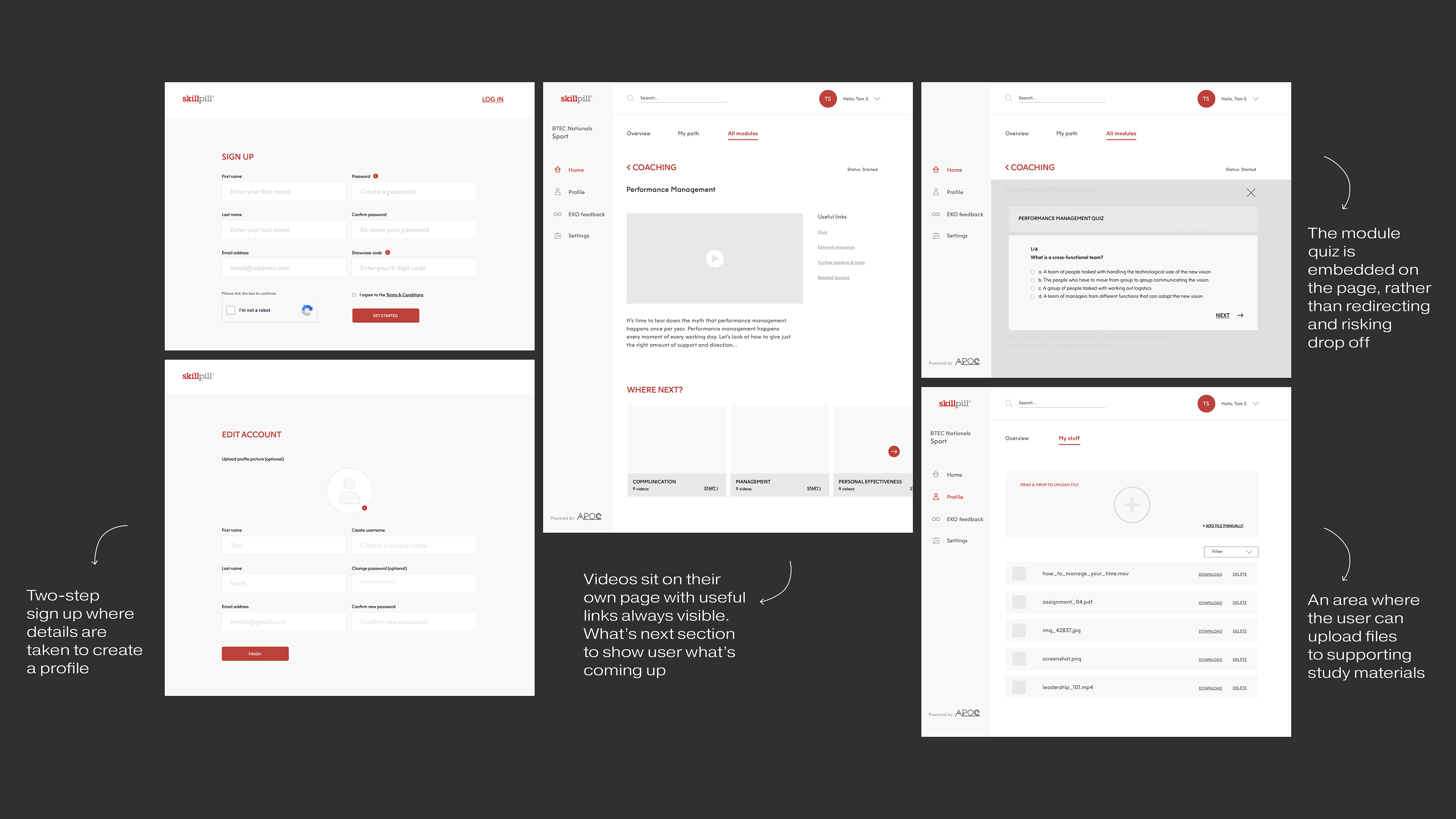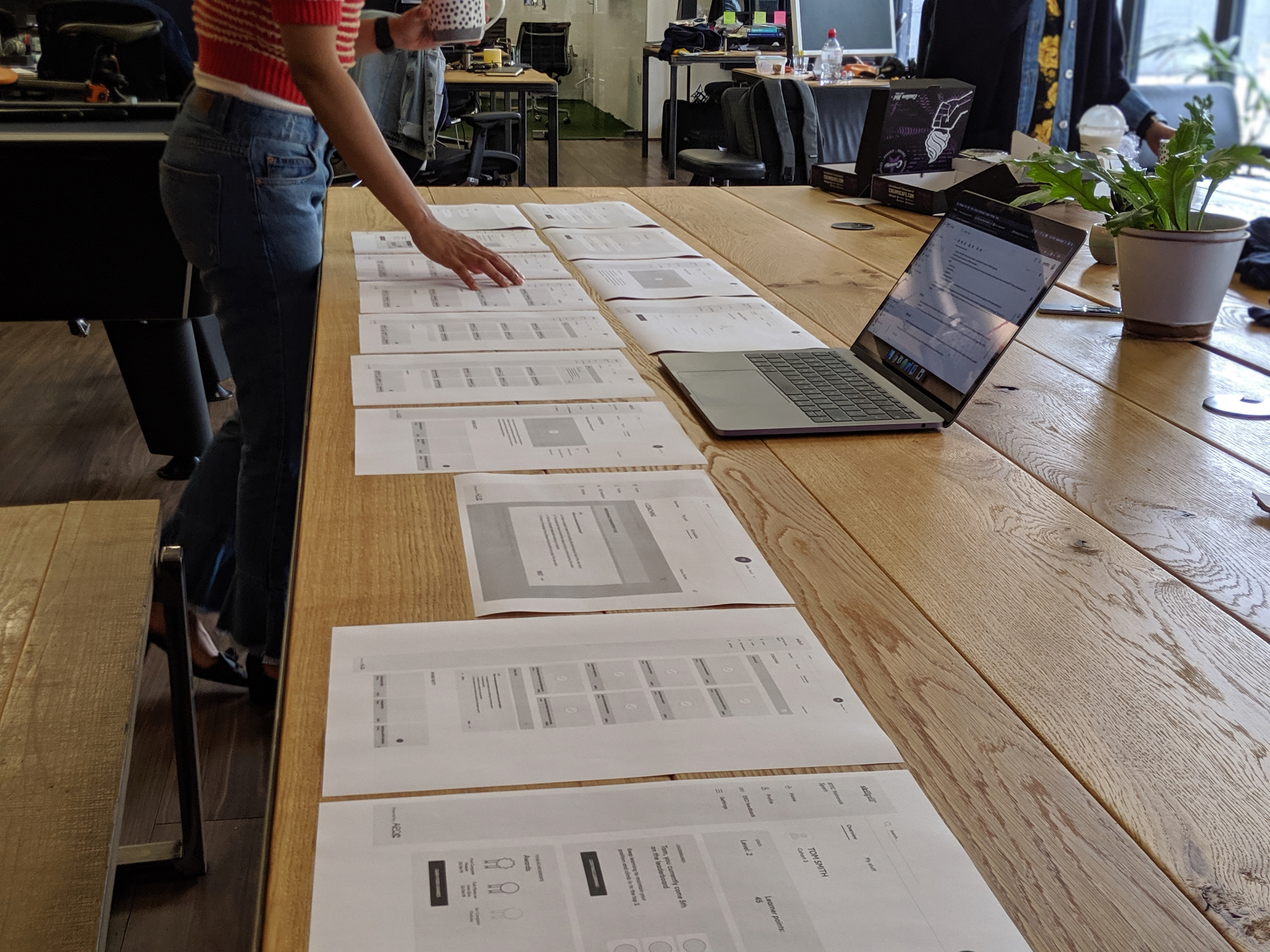 WIREFRAMES
Before designing, seeing the wireframes laid out is invaluable. Following the journey as if the user and seeing expected touch points helps establish if there are any steps missing. This is a good time to get feedback with someone who is unfamiliar to the project.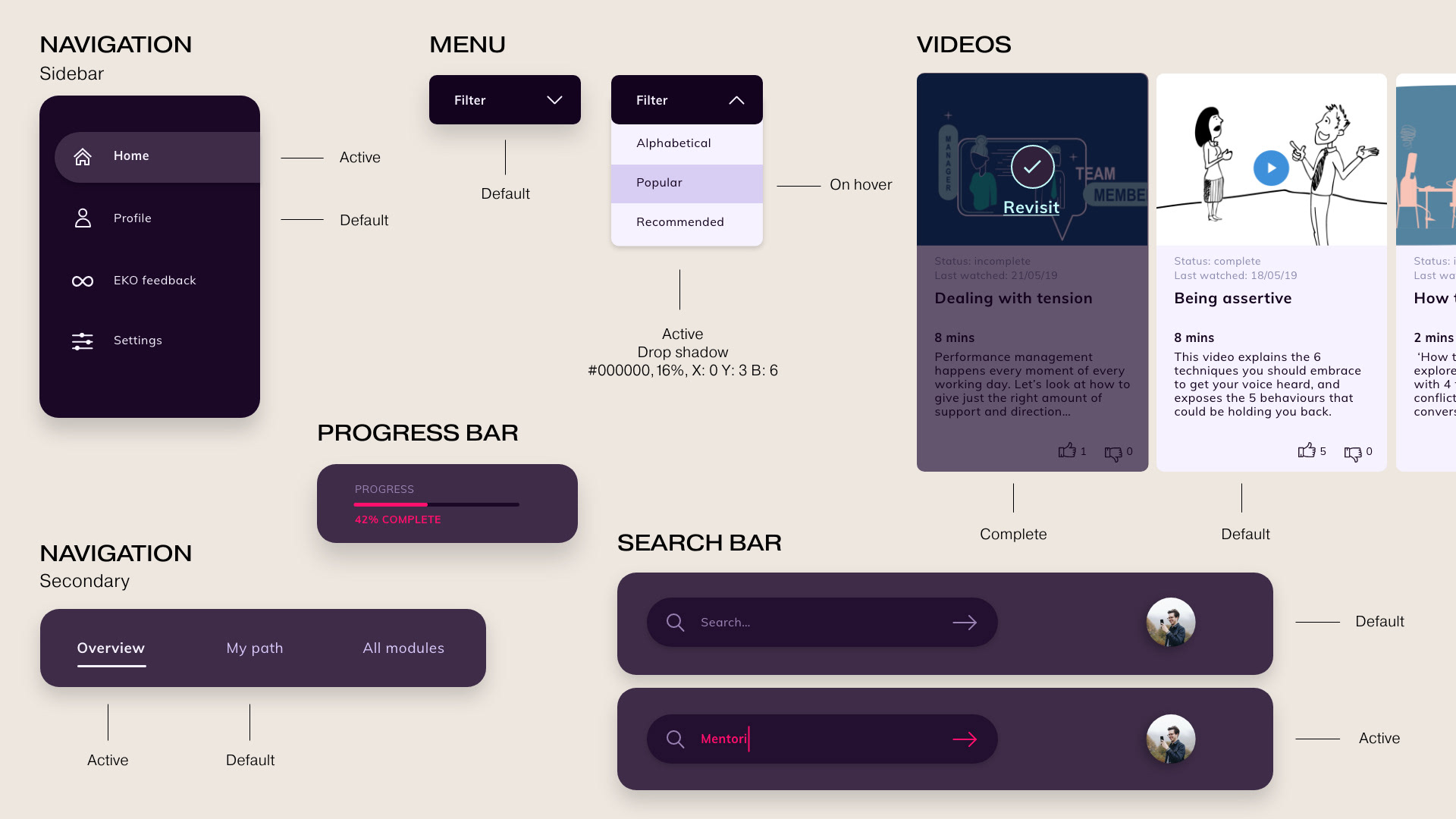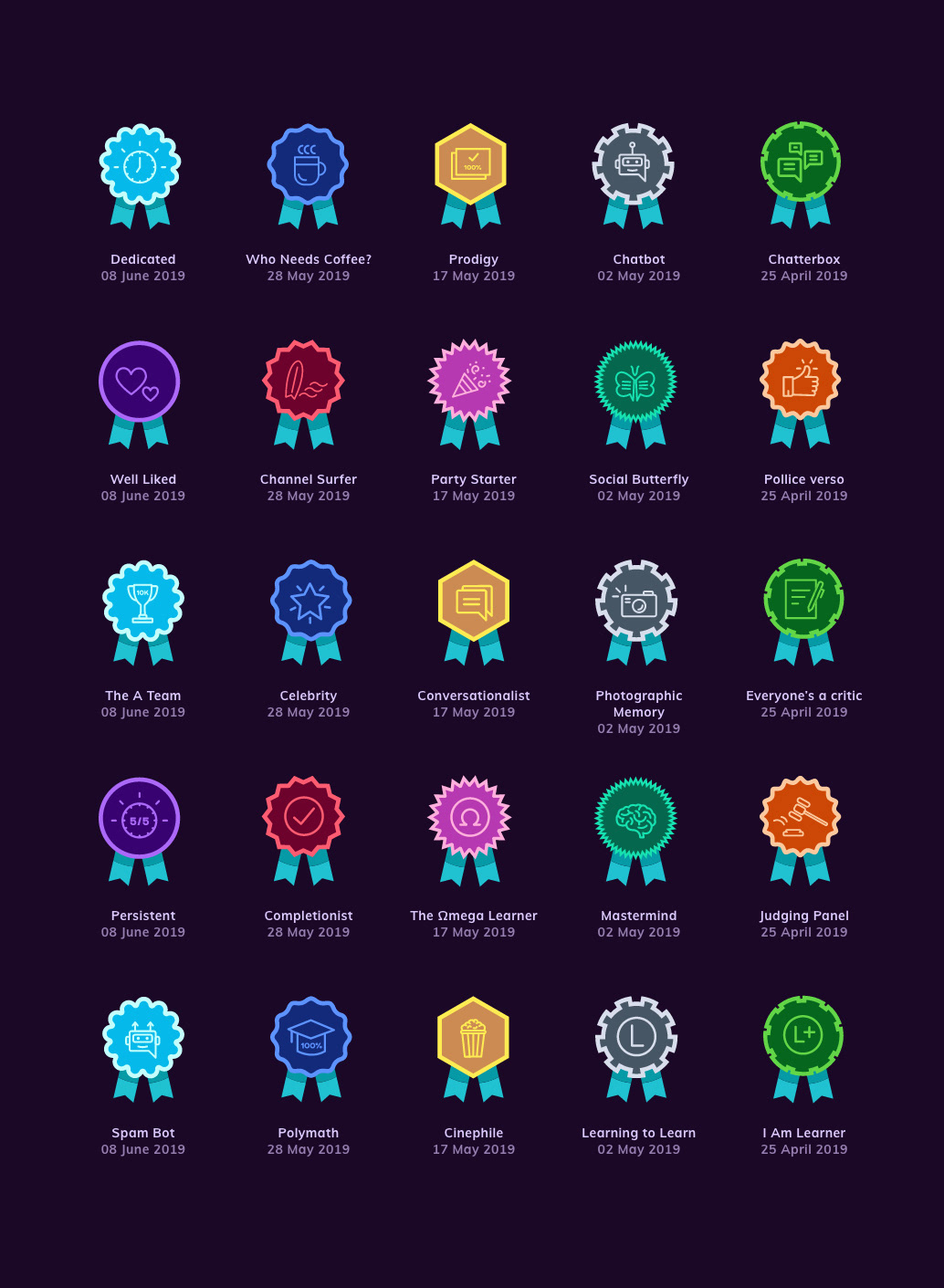 DESIGN SYSTEM
The design system included custom awards icons used in the gamification of the APOC app.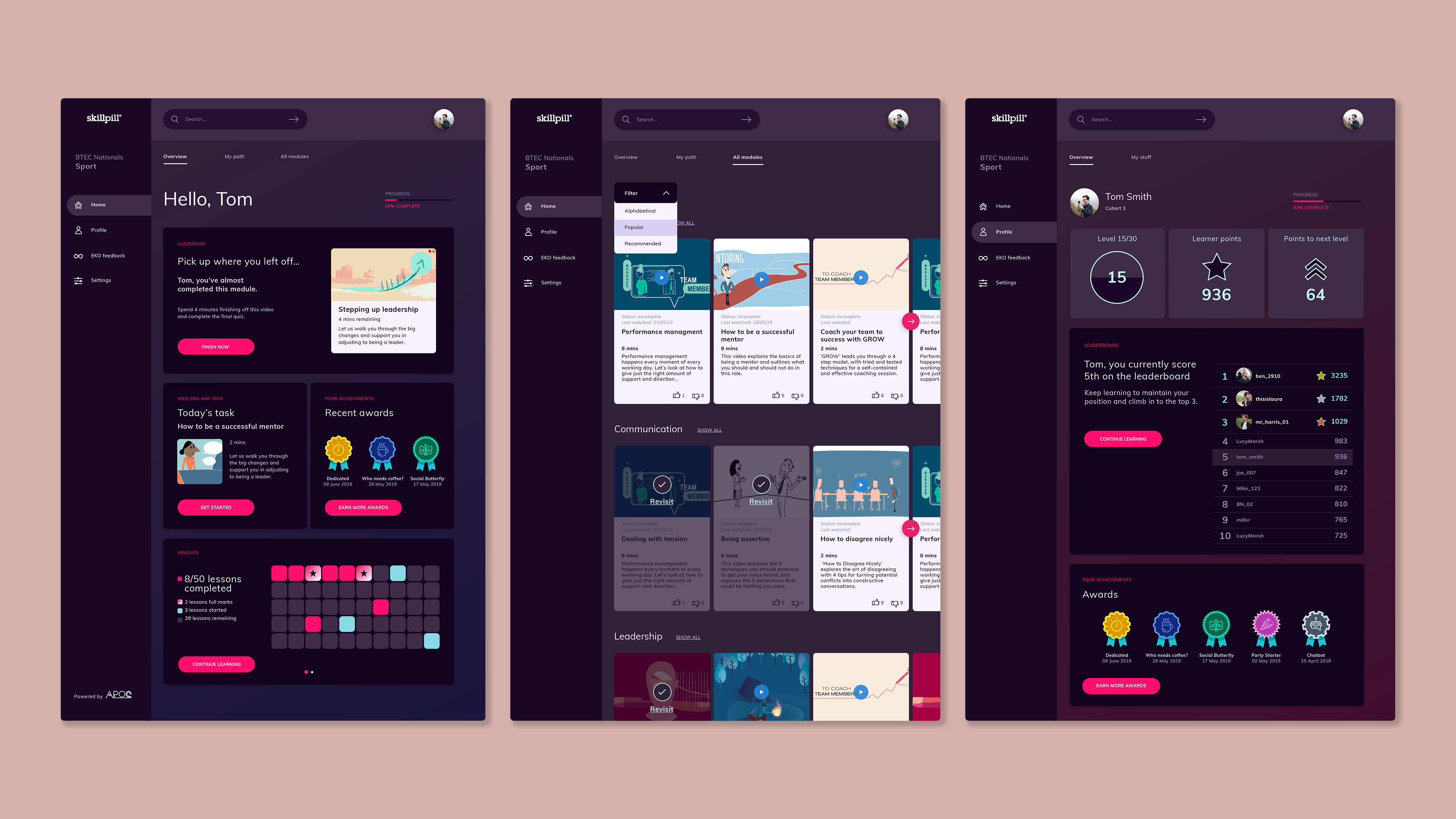 RESULTS
Final designs showing an overview of the dashboard - the first landing point after login, the all modules area and the profile page. The profile gives the personalised statistics of points earned and the current level. Points are earned by completing classes. The leaderboard adds light competition by displaying other users in their apprenticeship scheme to show where they rank among their peers.  
Dark mode has recently become popular in tech, for its softness on the eyes and its increase in melatonin production, making it easier to sleep. Therefore choosing a dark interface was important, considering the user would be expected to complete this coursework out of office hours. 

Overall, Skill Pill were really pleased with the APOC designs. They gave feedback to say it had been received very well from their clients and apprentices.