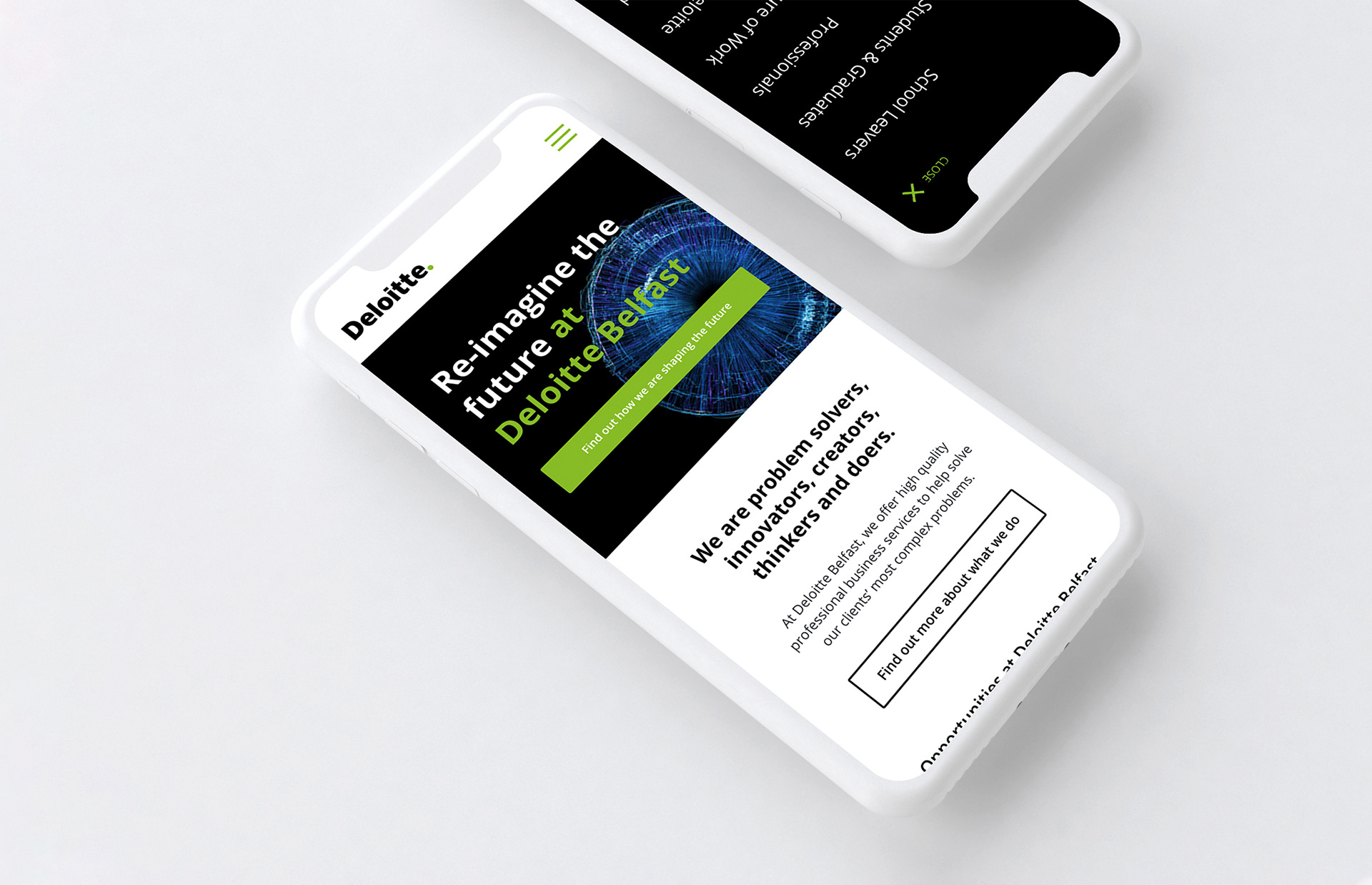 CHALLENGE
Deloitte Belfast wanted to refresh the structure and design of their recruitment microsite. It was not responsive, lacked in appeal and complicated to use. Having recently undergone a rebrand, Deloitte were looking forward to showcasing their new identity.
RESPONSIBILITIES
Having joined this project at the wireframe stage, my contribution included:
• Create page designs for desktop and mobile
• Collaborating with Front End to do rigorous QA testing
• Assist with launch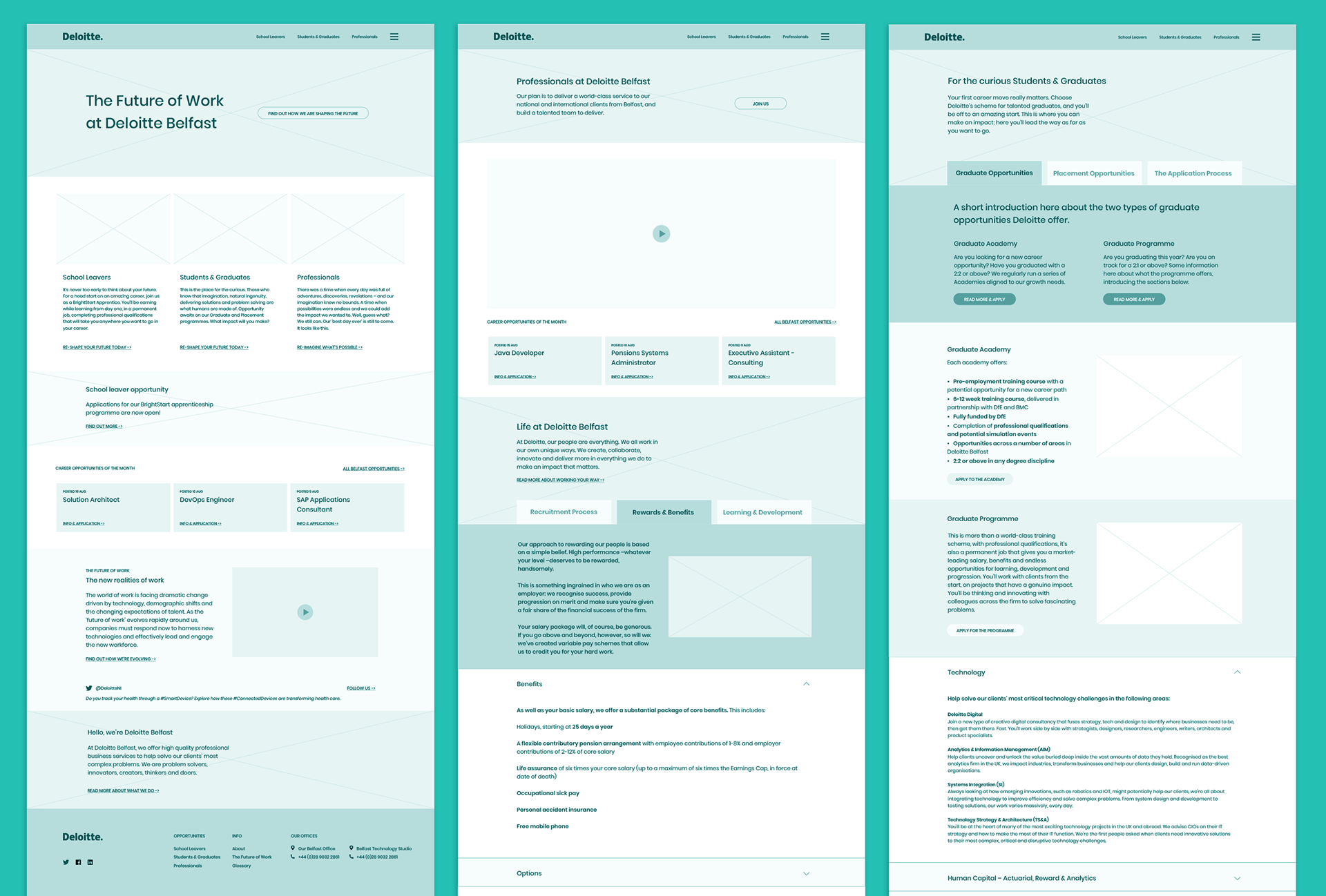 WIREFRAMES
This was one of the first digital projects I worked on at Traffic Digital. I jumped straight into expanding the wireframes, drawing up additional pages and discussing amends with the client.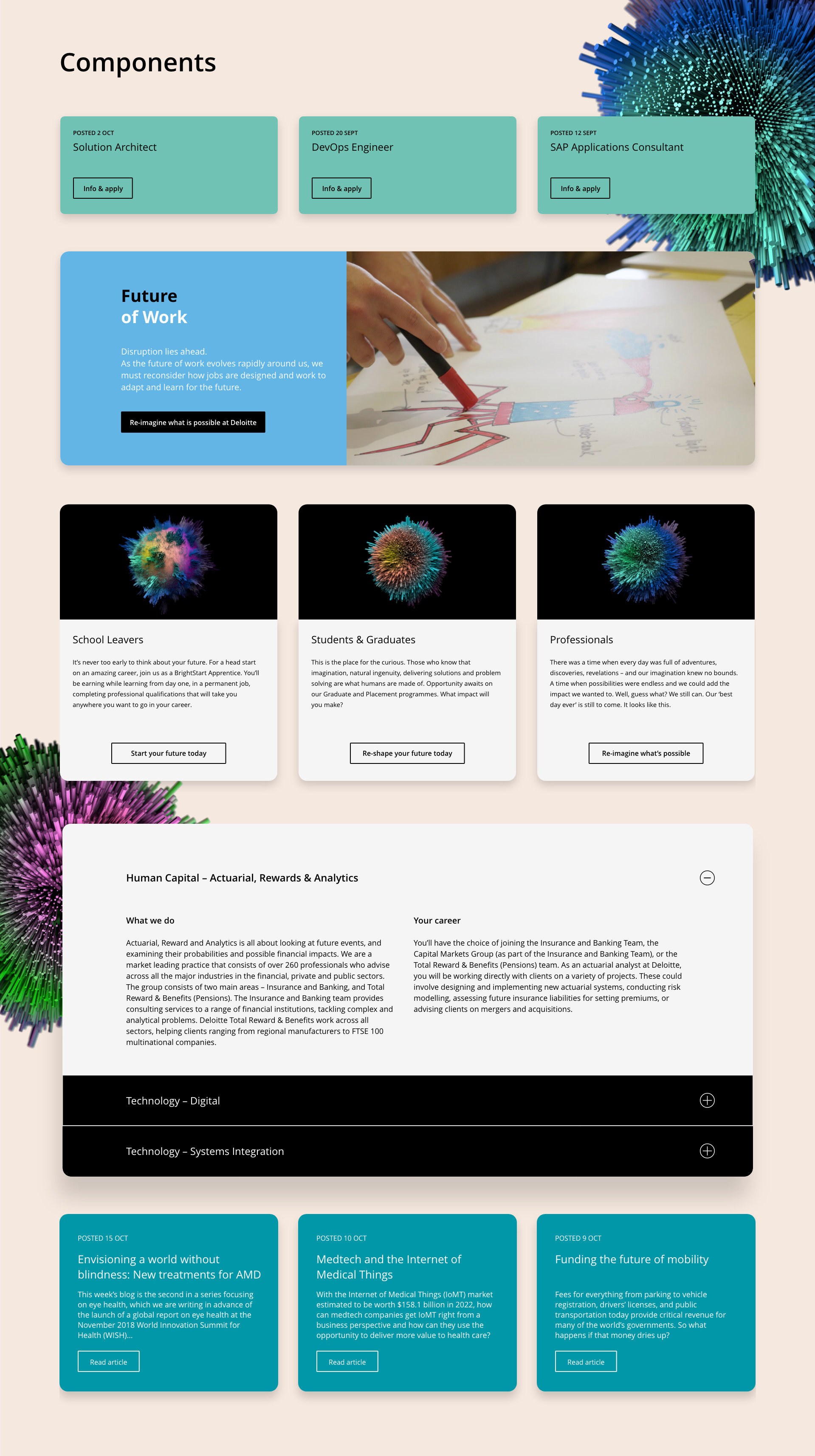 One of the biggest challenges of this project was aligning the designs to the existing branding (and getting approval from the Deloitte marketing team!), whilst making this microsite appear attractive to young professionals and school leavers. After all Deloitte have a clean, corporate brand which may not immediately grab the attention of the audience in mind. Fortunately, the visual library and new branding, not currently sitewide, had some colourful assets.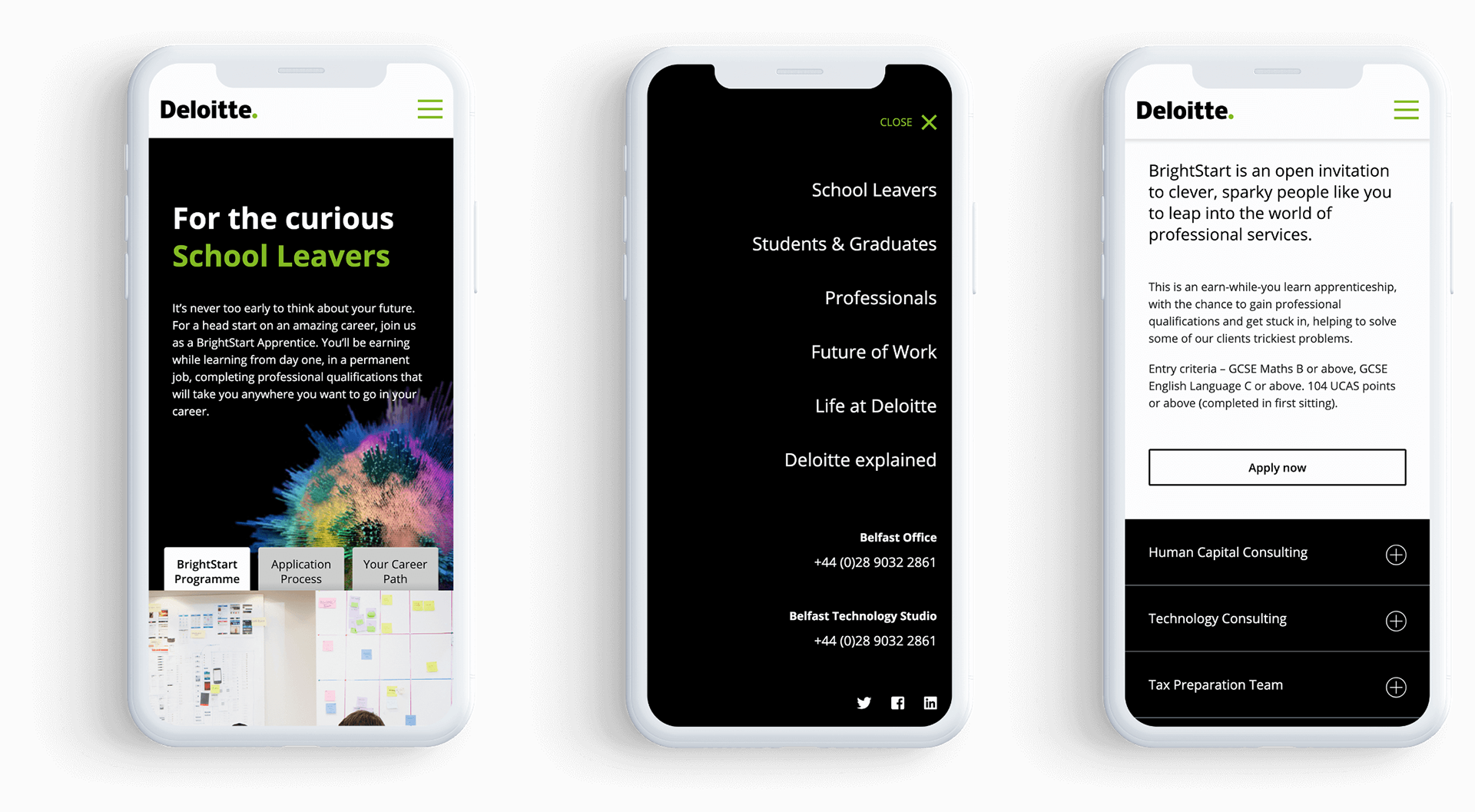 There was a large amount of content that needed to sit on the microsite, which was a challenge when it came to mobile. Using different ways of collapsing information meant we could maintain a sleek style, without compromising on crucial information.
Two great ways of doing this were using tabs and accordions. Tabs  reminds us of print prospectuses and is a nod to academia. Accordions on the other hand, look sharp and react to the user - when one is opened the other closes.