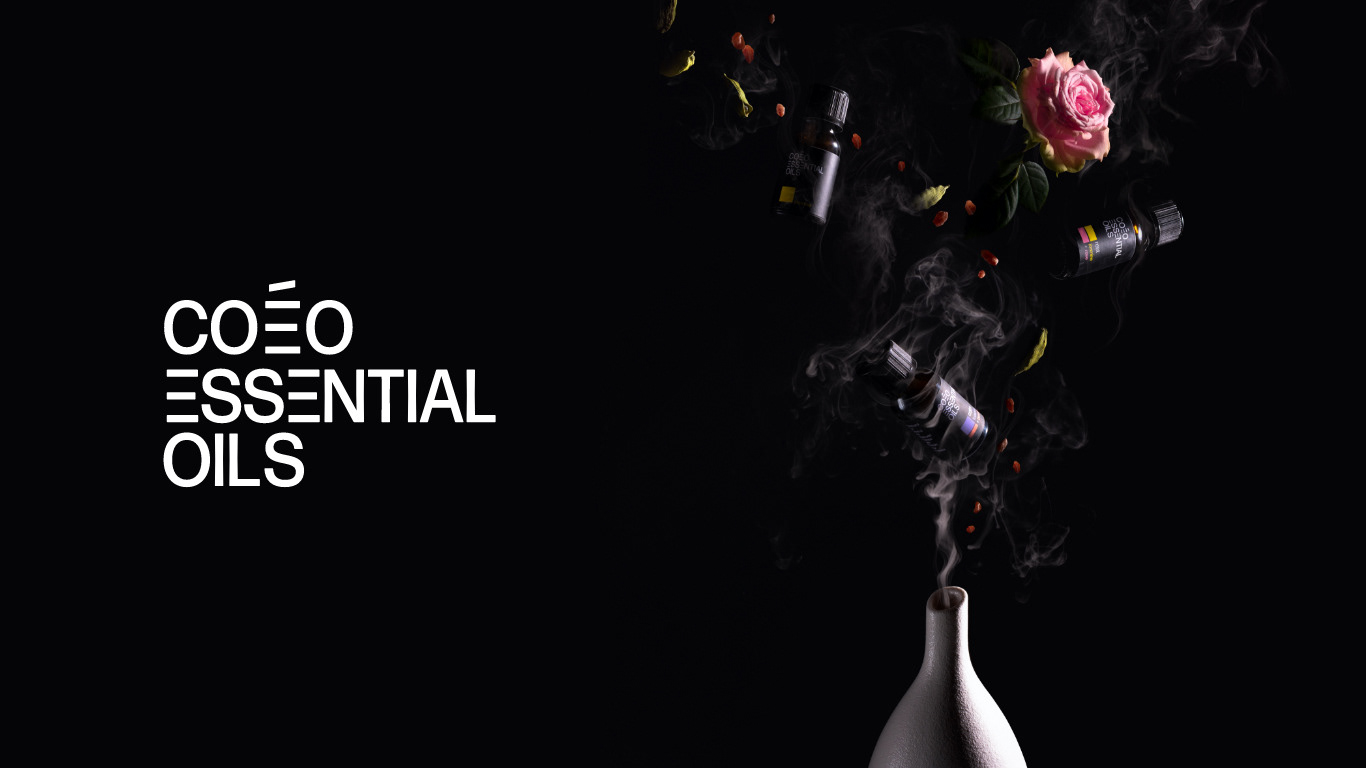 CHALLENGE

Working with a well known FMCG, we were tasked with branding and launching an essential oils company. Coéo pride themselves on using the best, most ethically sustainable ingredients so it was imperative to point out they key differentiators in an already saturated aromatherapy market.
SOLUTION
• Create a brand with traditional values through consumer testing
• Build an intuitive ecommerce experience
• Art directing photoshoots for the website and social ads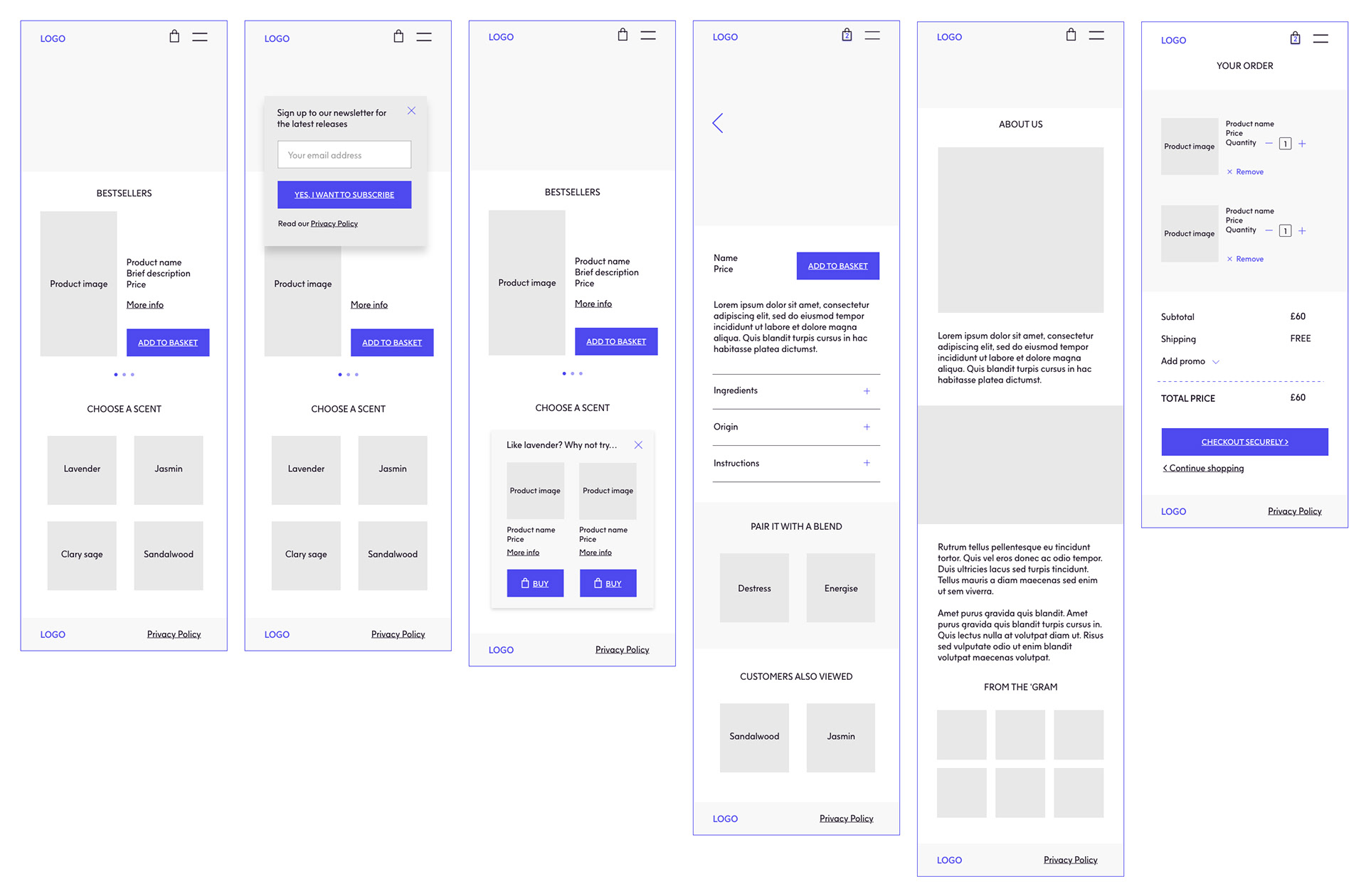 WIREFRAMES
Using the sketching process to determine ideal features such as quick buy and showcasing oils by scent.
WEBSITE CONCEPTS
Initial landing page concepts using the brand developed in-house.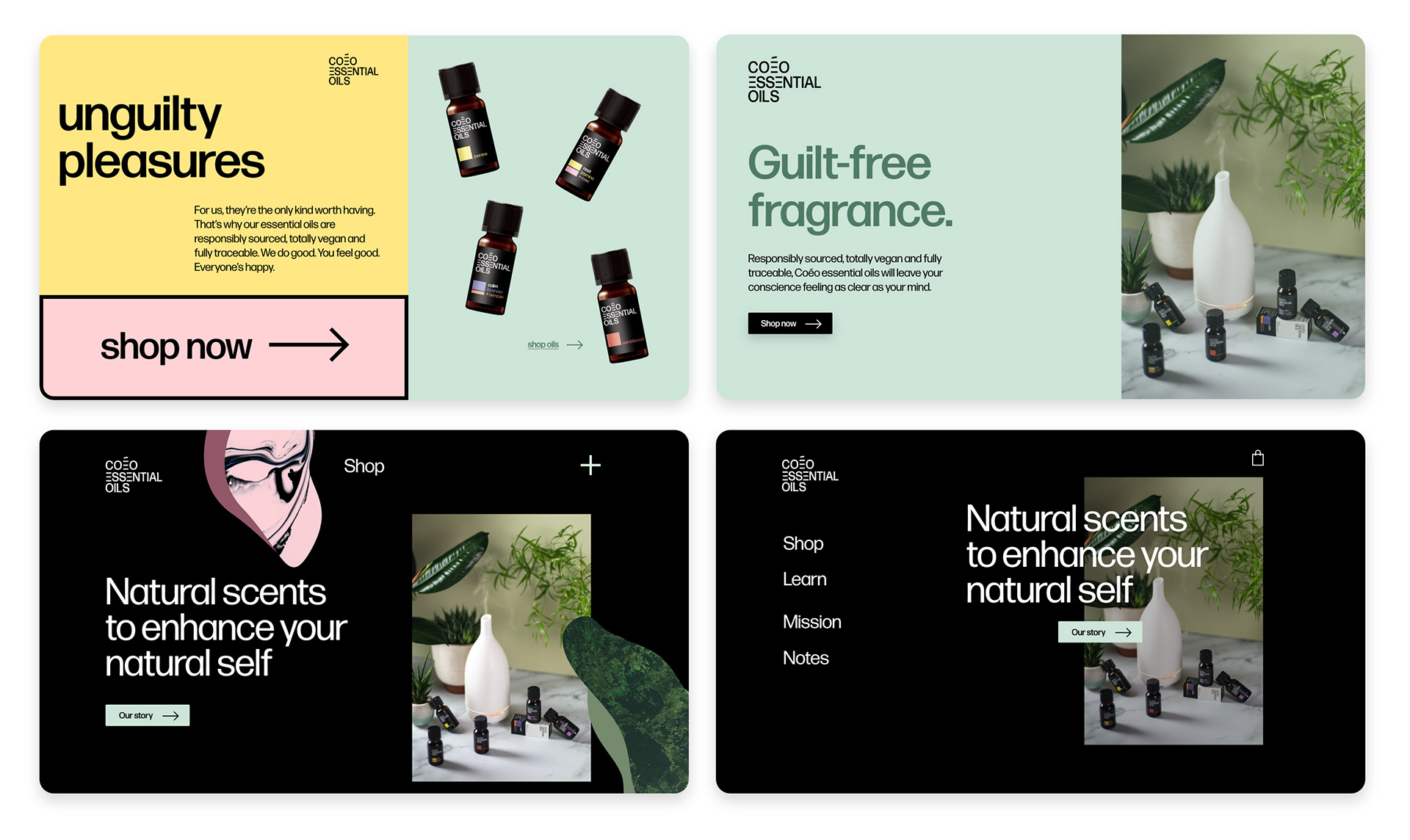 FINAL DESIGNS
This was a highly iterative process, slowly adding additional items in the nav and to the shop after launching the pilot products.