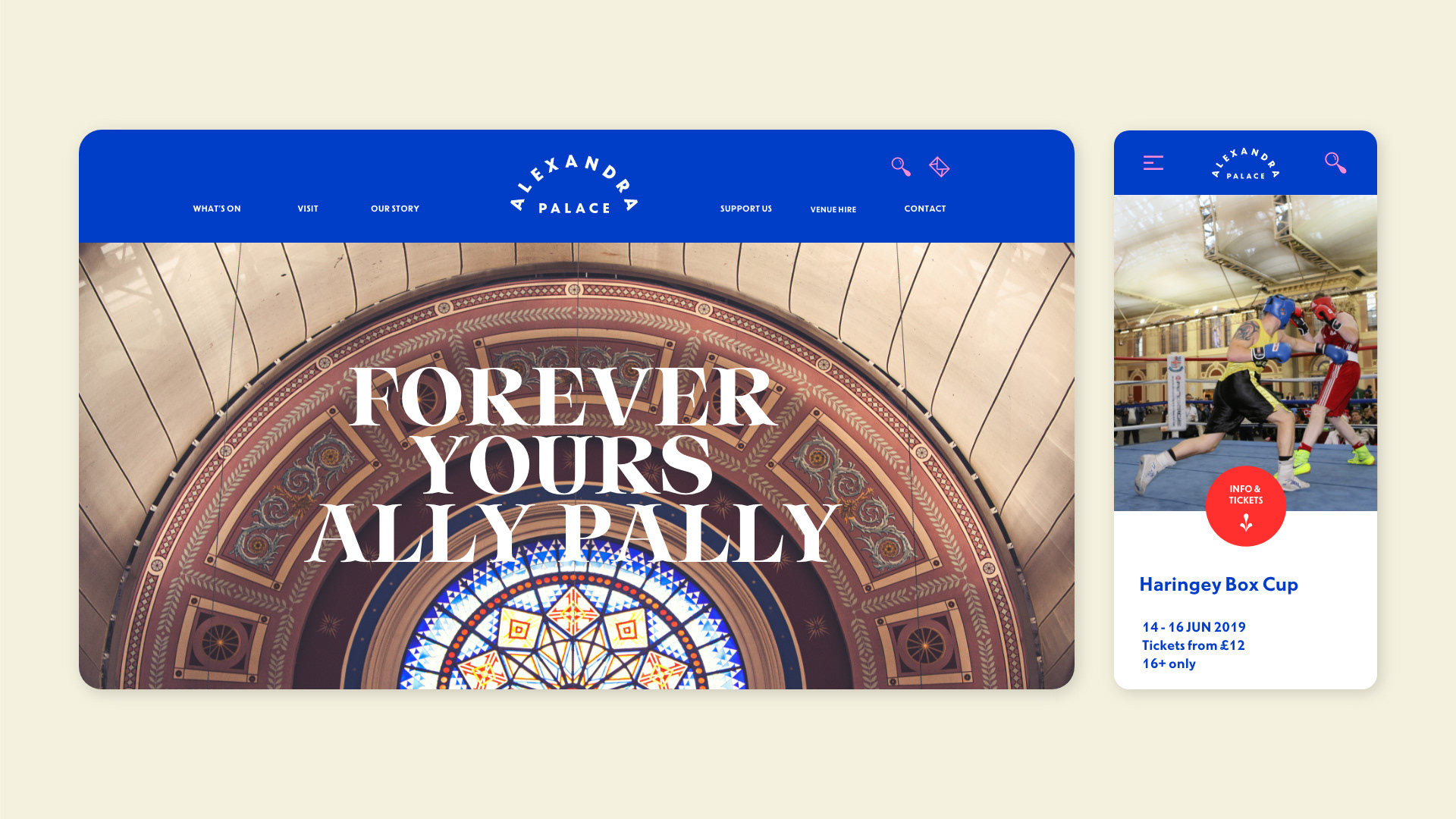 CHALLENGE
As an iconic venue, Alexandra Palace needed a home to showcase events, restorations, festivals and community work. As a charity with limited resources, every type of inquiry for every type of visitor needed to be answered on this website. With that in mind, we set out to design a robust, multifaceted site to house all their crucial content.
RESPONSIBILITIES
Having joined this project half way through, my role included:
• Designing UI elements for components 
• Creating responsive, accessible designs
• Creating assets including icons and visitors' map
• Co-creating the design system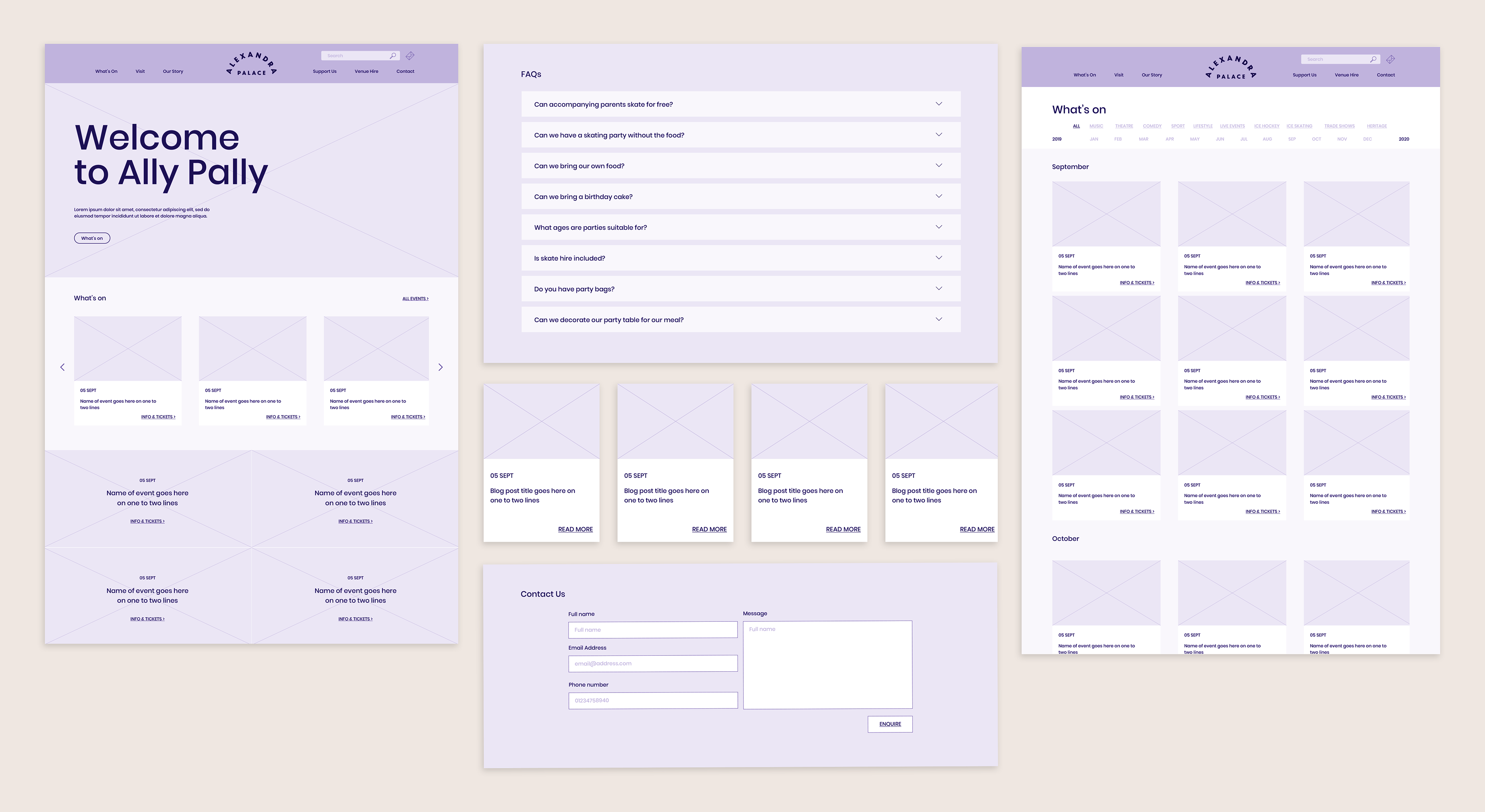 WIREFRAMES
With over 70 pages, the wireframes became our bible for this project. Moreover, to communicate with our dev team, creating a design system was imperative.
DESIGN SYSTEM
Details from the final design system which included around 100 icons and buttons, 27 colours, 10 font styles, numerous navs, tables and carousels. This document acts as a comprehensive catalogue for our development team.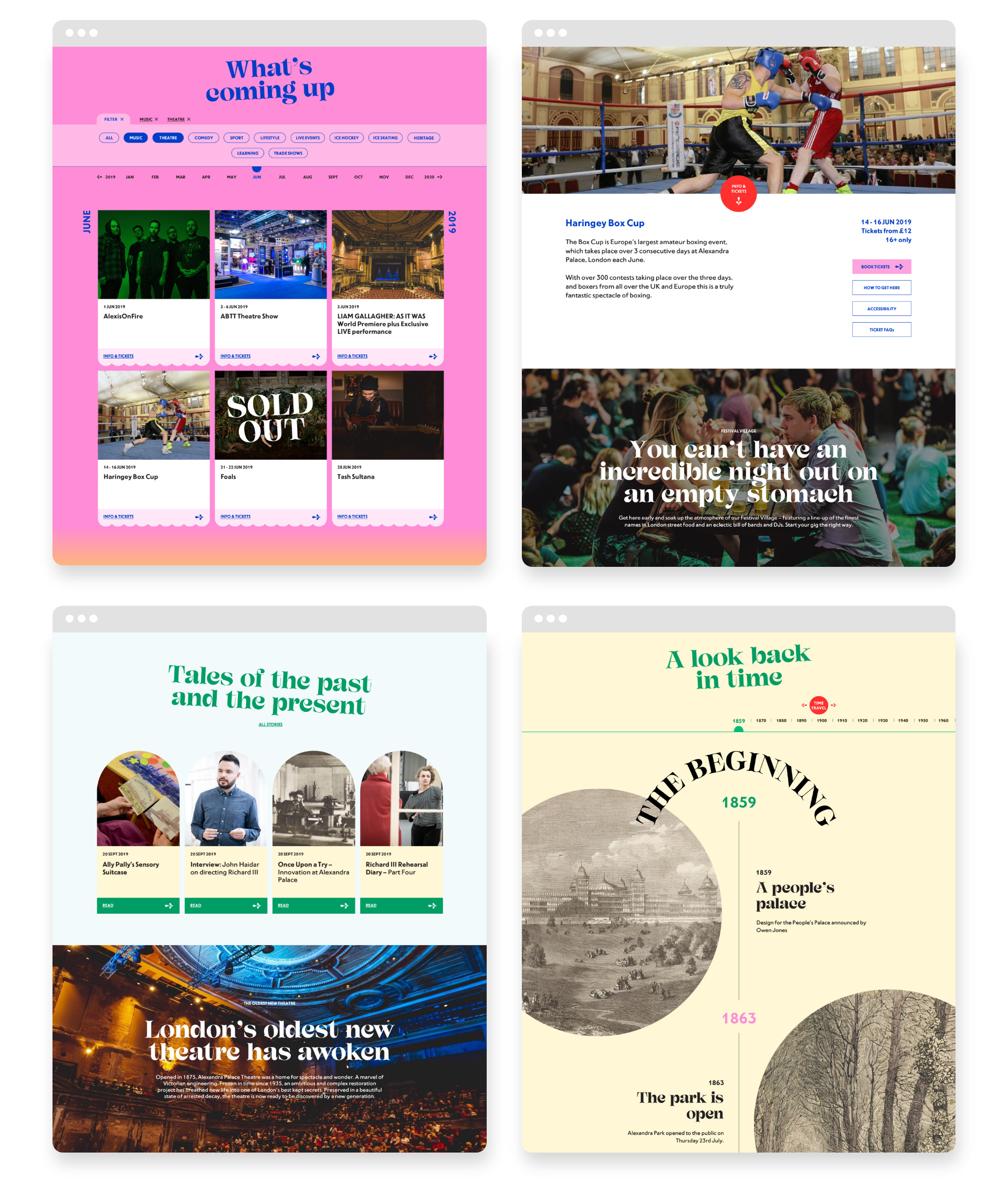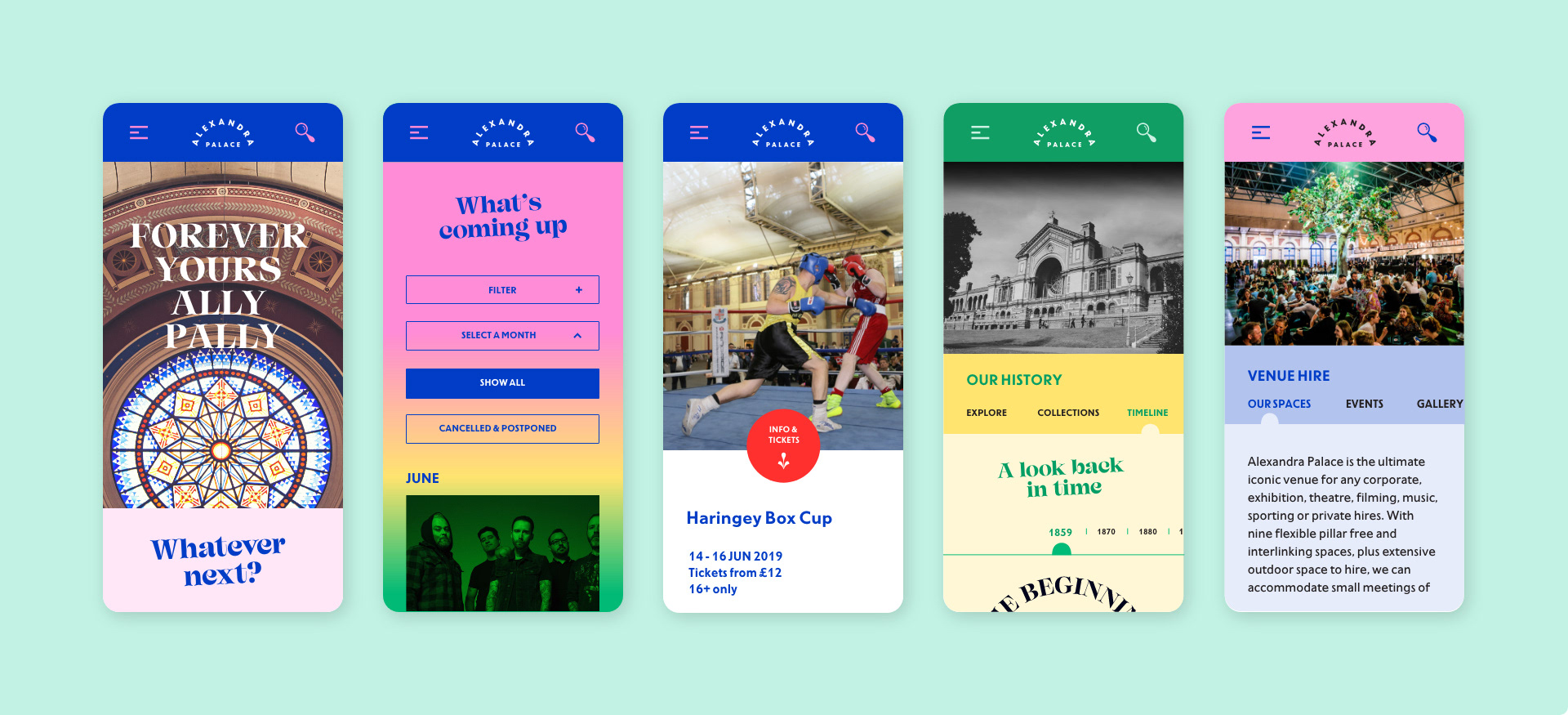 This was a huge project, panning over years. In the months leading to launch, our team of 6 was working on this around the clock. Alexandra Palace worked closely with us during all stages and were absolutely thrilled with the final website. User engagement increased enormously in the months following the launch, with 84,000 (10+%) increase in page views. This is one project that I am immensely proud to have worked on.